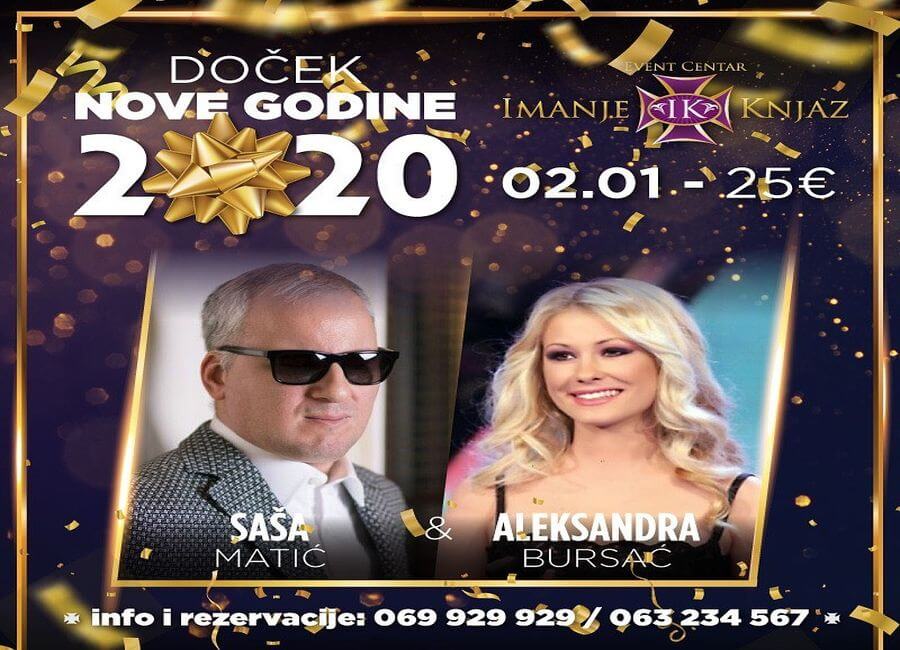 02.01.2020 :: Sasa Matic & Aleksandra Bursac at Imanje Knjaz
The third night (2nd of January) of amazing New Year's parties at Imanje Knjaz will be in sign of singing legend of this region Sasa Matic and fantastic Aleksandra Bursac!
NEW YEAR'S PROGRAM:
31.12. BANE MOJICEVIC I IVANA PAVKOVIC
01.01. PETAR MITIC I JELENA KOSTOV
02.01. SASA MATIC I ALEKSANDRA BURSAC
Information and reservation at +382 69 929 929 qnd +382 63 234 567. Welcome to Imanje Knjaz!