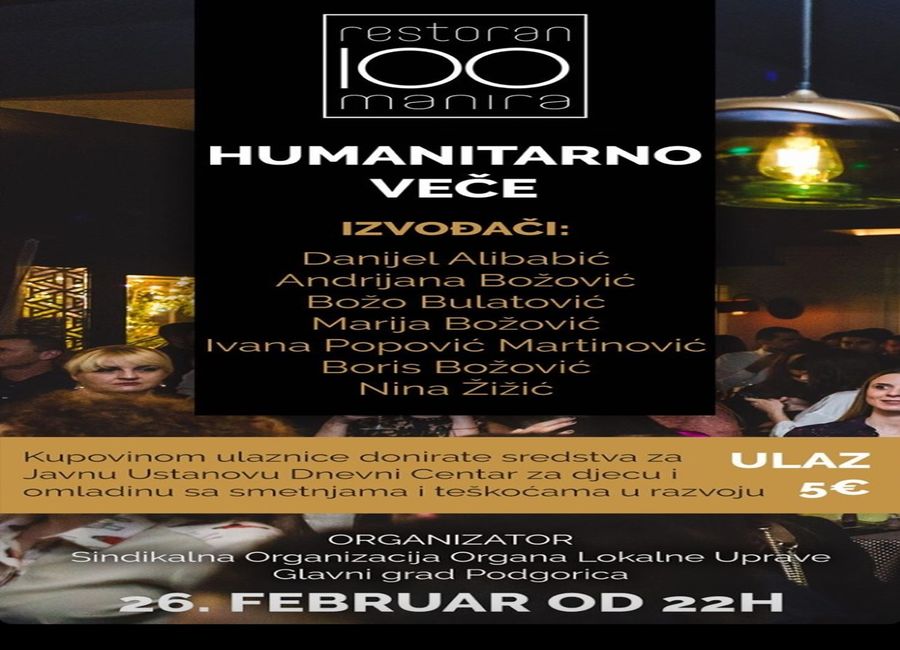 26.02.2020 :: Humanitarian night at restaurant 100 Manira!
The Sindicat of Capital city Podgorica has organized Humanitarian evening for Wednesday night for the benefit of PI "Daily center for kids and youth with difficulties in development". The night will be held on 26th February from 22h at restaurant 100 Manira in Podgorica and all income from sold tickets will be given to charity. Ticket price is 5 EUR!
During the evening we expect performance of popular singers from Montenegro! Welcome!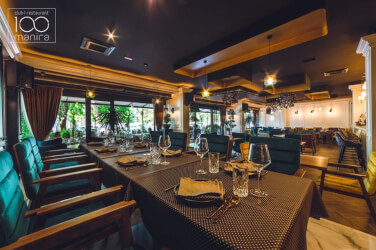 Podgorica ● Vaka Djurovica, City stadium

Cuisine ● International cuisine, Mediterranean cuisine