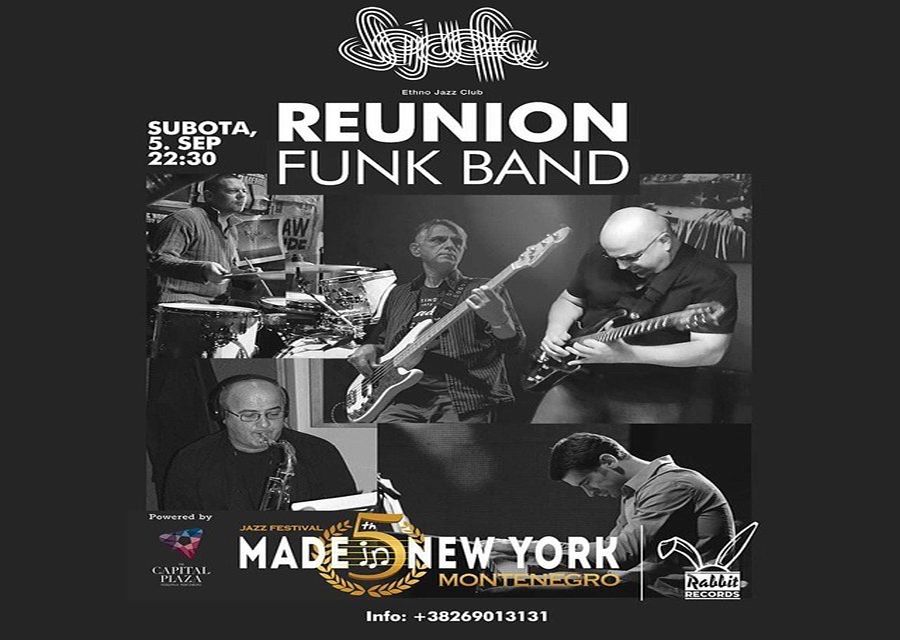 05.09.2020 :: Funk band at Sejdefa Jazz Club - Saturday!
It is time for some good music! Join us on Saturday night 5th September, at Ethno Jazz club Sejdefa from 22h, to enjoy together in the music of Belgrade group Reunion Funk Band!
Ticket price is 8 EUR and can be bought at address: Stanka Dragojevica 10, Podgorica, from 20h on the concert day.
For information and bookings call +382 69 013 131.