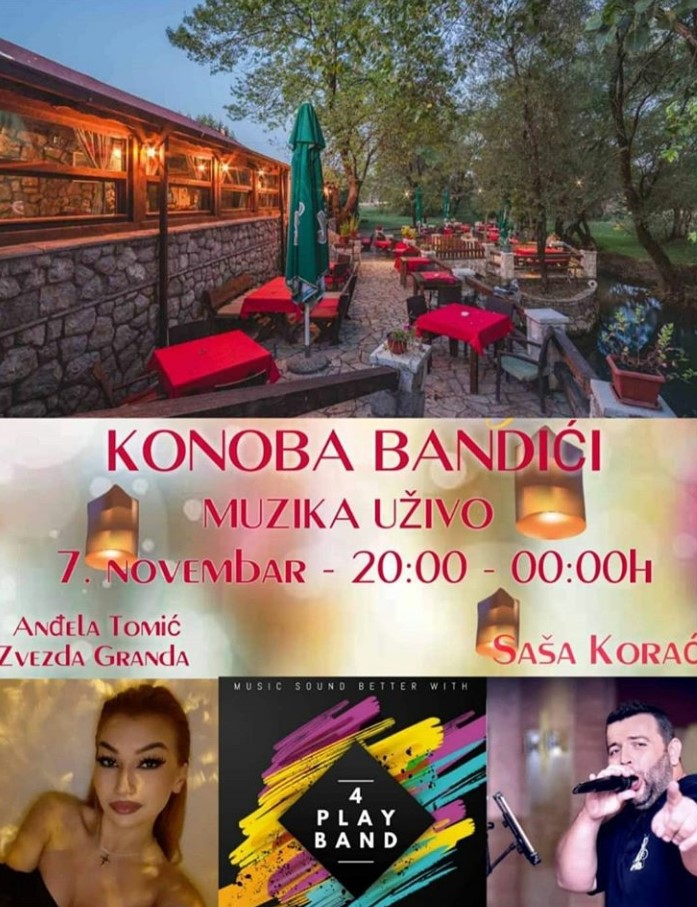 26.06.2021 :: Live music from 20h to 23h on Saturday - Tavern Bandici!
We are expecting great music show on Saturday night with the performance of Live music! It all starts at 20h and you may enjoy until 23h! Information and reservation at +382 68 522 111.
Welcome to Tavern Bandici!