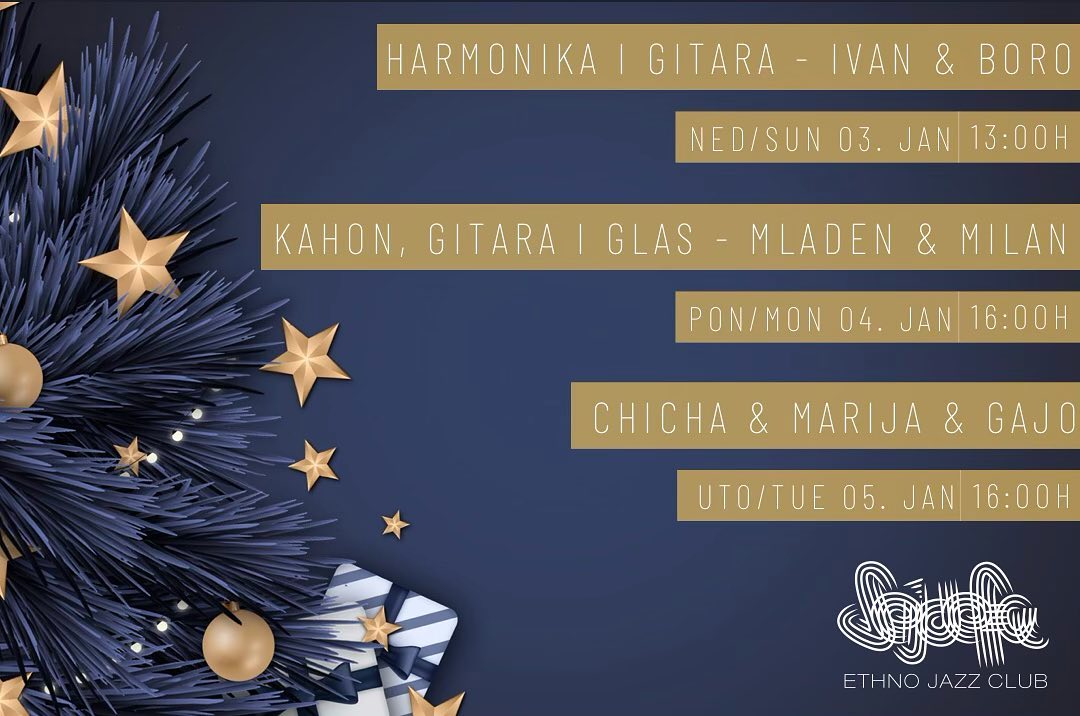 05.01.2021 :: Festive music at Sejdefa!
New year and new mood in Sejdefa! :) Great gigs and good company are waiting for you.
- Sunday, January 3rd from 1 pm accordion and guitar with Ivan and Bor
- Monday, January 4th from 4 pm kahon, guitar and voice with Mladen and Milan
- Tuesday, January 5th from 4 pm we enjoy with Chichu, Maria and Gajo
Information on 069 013 131. Welcome!