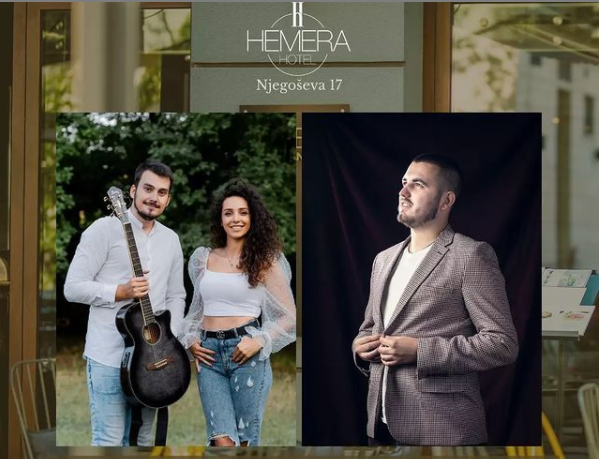 13.05.2022 :: Kosta & Nelly at restaurant Hemera - Friday!
One gig was enough to enchant us Kosta & Nelly with charisma, spontaneity and warmth they radiate...
Their musical journey is a story in itself and they will, with all their hearts, share their passion with you on Friday!
? Friday 13th May
? Hotel Hemera, Njegoseva 17
? +382 67 173 000
Welcome to hotel restaurant Hemera in Podgorica!