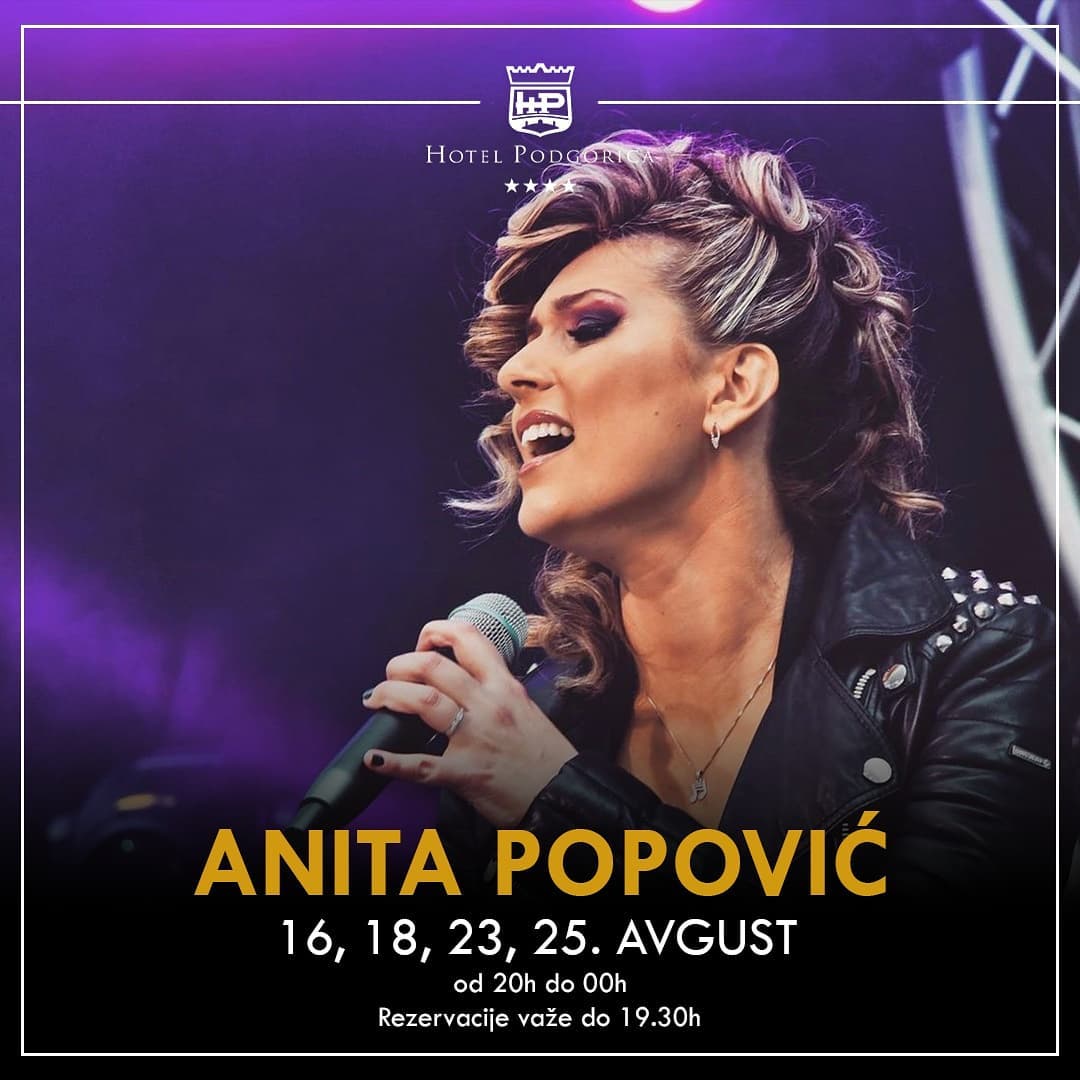 25.08.2021 :: Anita Popovic in Hotel Podgorica - 18th, 23rd and 25th August!
Light summer sounds await you during August - as you are used to. ??
Relax in the most beautiful place in Podgorica and enjoy refreshing drinks and irresistible tastes from our kitchen with the great Anita Popović. ?
Dates: August 18 Wednesday, August 23 Monday and August 25 Wednesday.

Info:
? +382 69 160 160

Podgorica ● Svetlane Kane Radovic 1

Cuisine ● International cuisine, Japanese cuisine