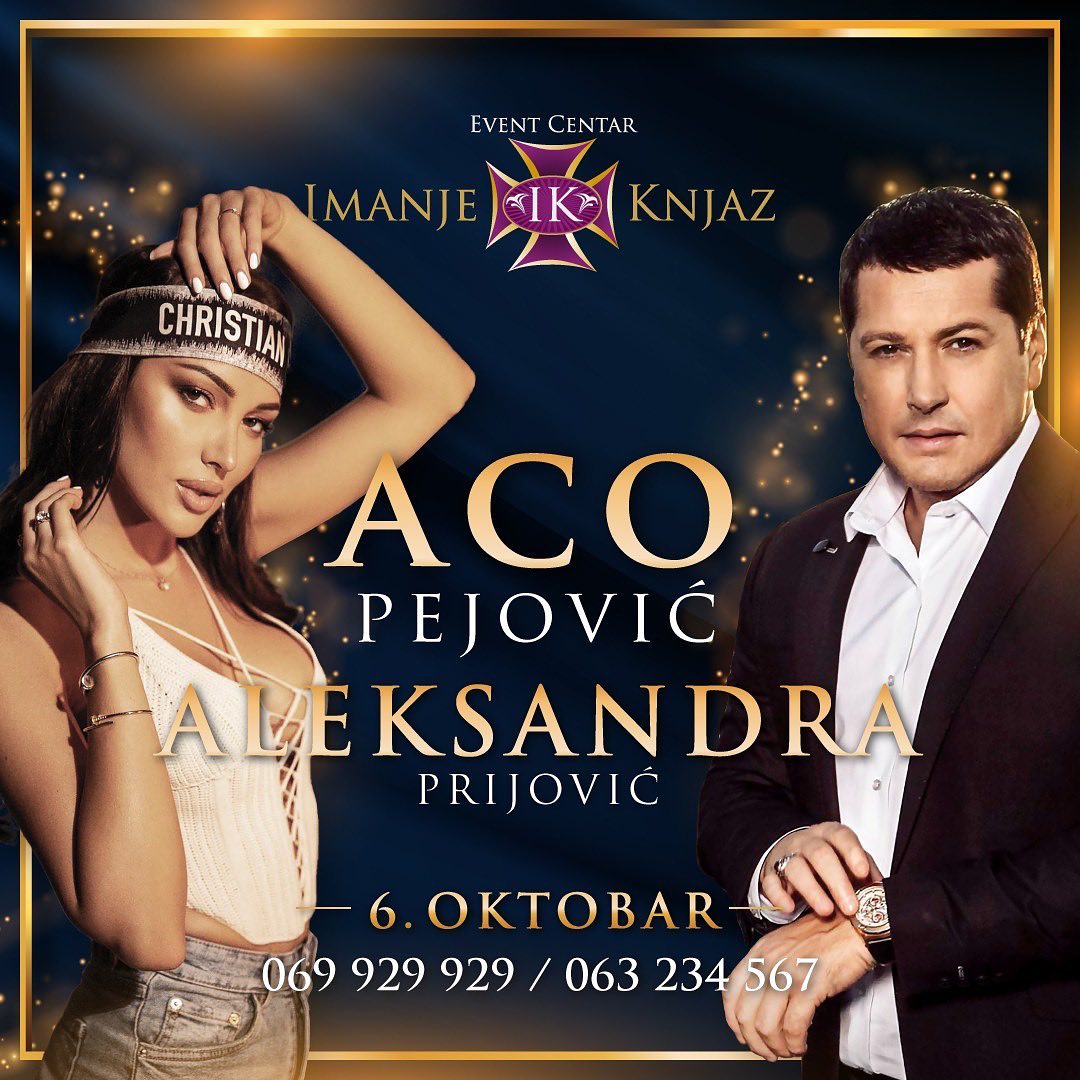 06.10.2021 :: Aco Pejovic and Alexandra Prijovic at Imanje Knjaz!
The long-awaited performance of Aleksandra Prijović and Aca Pejović is scheduled for October 6th!
🔸 The ticket price is € 25.00
📍The performance will be held in the Event Center Imanje Knjaz, in compliance with epidemiological measures. 🌻
📱Information and reservations:
063 234 567 and 069 929 929

Welcome to restaurant Imanje Knjaz!