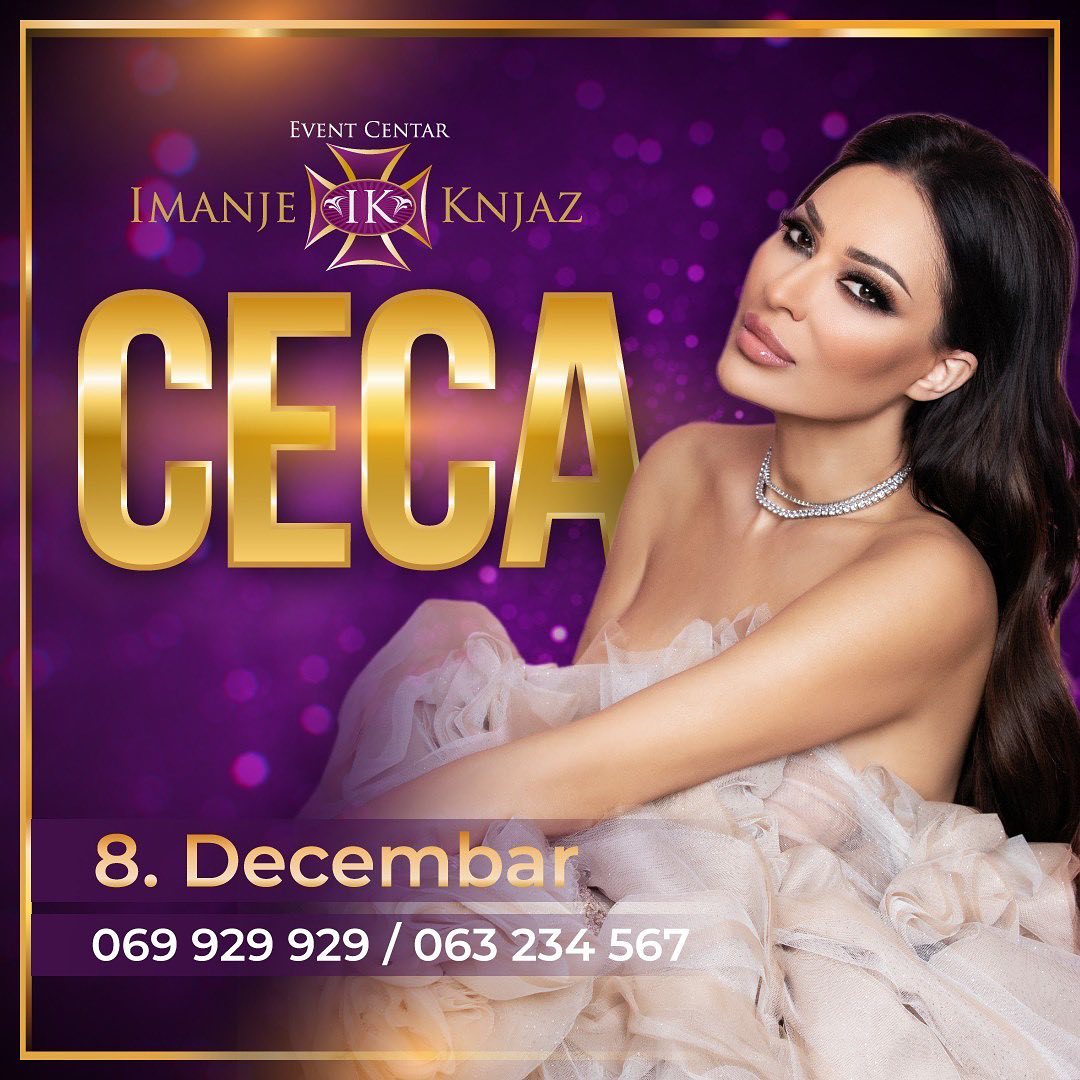 08.12.2021 :: Regional star CECA at Imanje Knjaz - 17th November!
We are pleased to inform you that on December 8th we will host one of the biggest stars from our region, CECA RAŽNATOVIĆ!
The young star Angelina will be in charge of the introduction to the night🎵
The performance will be held in the Event Center Imanje Knjaz starting at 19:30.
The ticket price is € 30.00

📱Information and reservations:
063 234 567 and 069 929 929