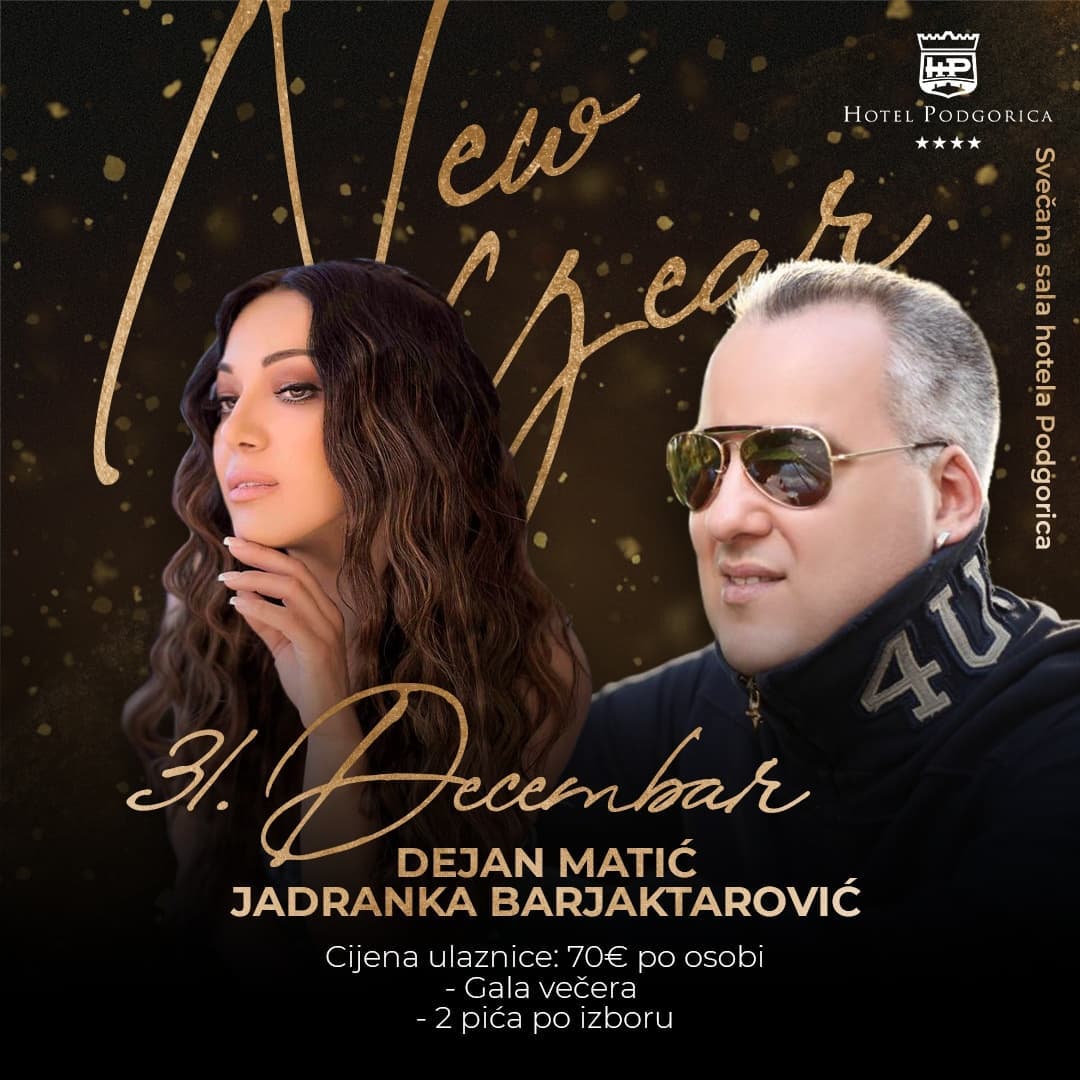 31.12.2021 :: New Year at Hotel Podgorica!
Celebrate NEW YEAR in the new ceremonial hall of the Hotel Podgorica, with Dejan Matić and Jadranka Barjaktarović! ⭐
Top offer and perfect music repertoire guarantee you an unforgettable welcome! 🎆
-Ticket price: 70 €
A gala dinner and 2 drinks of your choice are included.

•
🎫 Ticket purchase from 13.12. at the Hotel Podgorica.
Entrance - from 20:00 to 21:00.
•
Book your place on time! Info: 069 160 160
Welcome! 💫

Podgorica ● Svetlane Kane Radovic 1

Cuisine ● International cuisine, Japanese cuisine