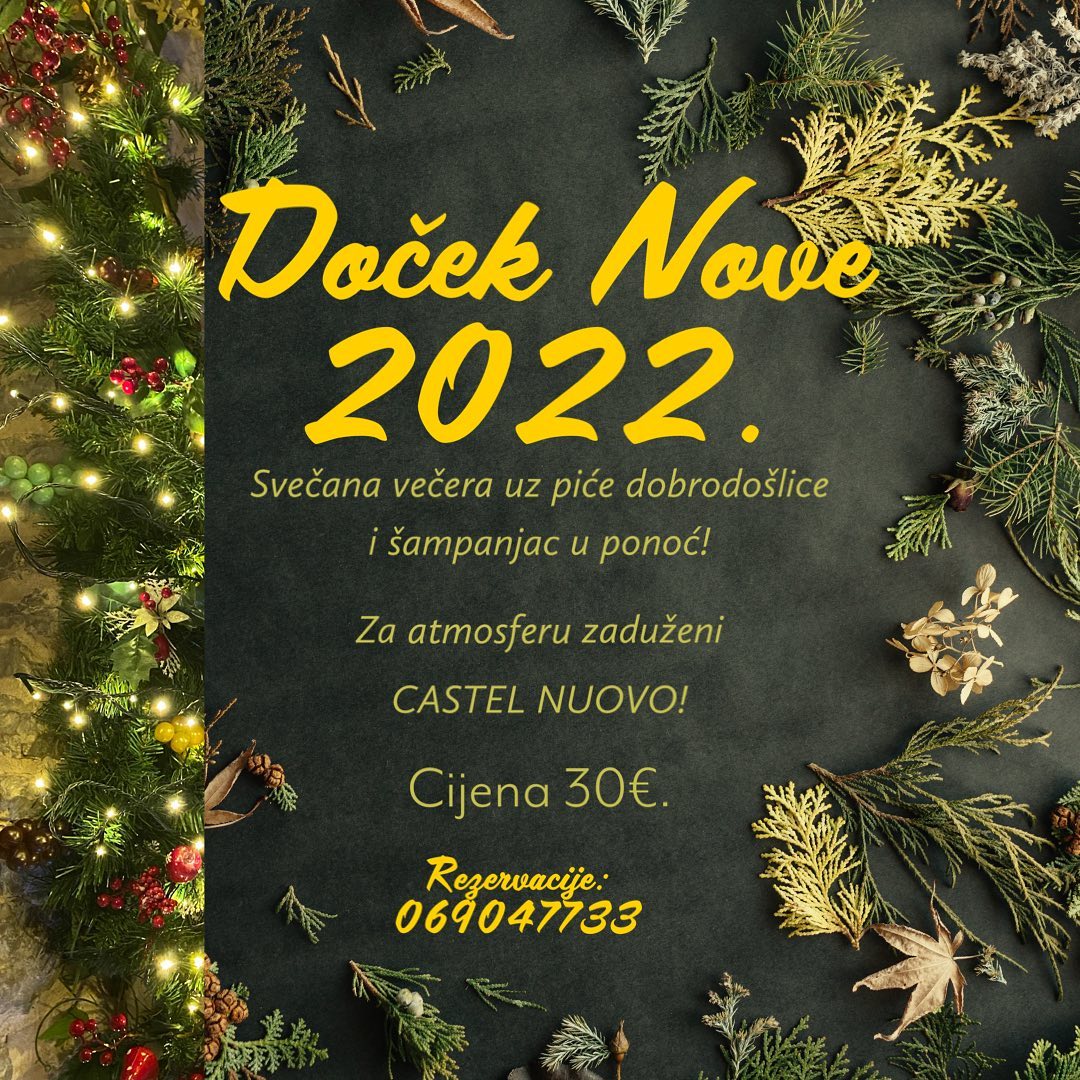 31.12.2021 :: New Year 2022 in Boka Bay and tavern Pirun&Ozica!
New Year's Eve 2022 in a phenomenal rustic tavern in the Bay of Kotor - Tavern Pirun & Ozica!
Gala dinner with a welcome drink and champagne at midnight🍾.
✨ Proven Castel Nuovo band in charge of the good atmosphere!
✨ Price for the evening 30 Eur
✨ Information and reservations: 069 047 733.
✨🎄✨… for all of you who love the pleasant and relaxed atmosphere of the tavern!

Kotor ● Dobrota 208

Cuisine ● Mediterranean cuisine, National cuisine