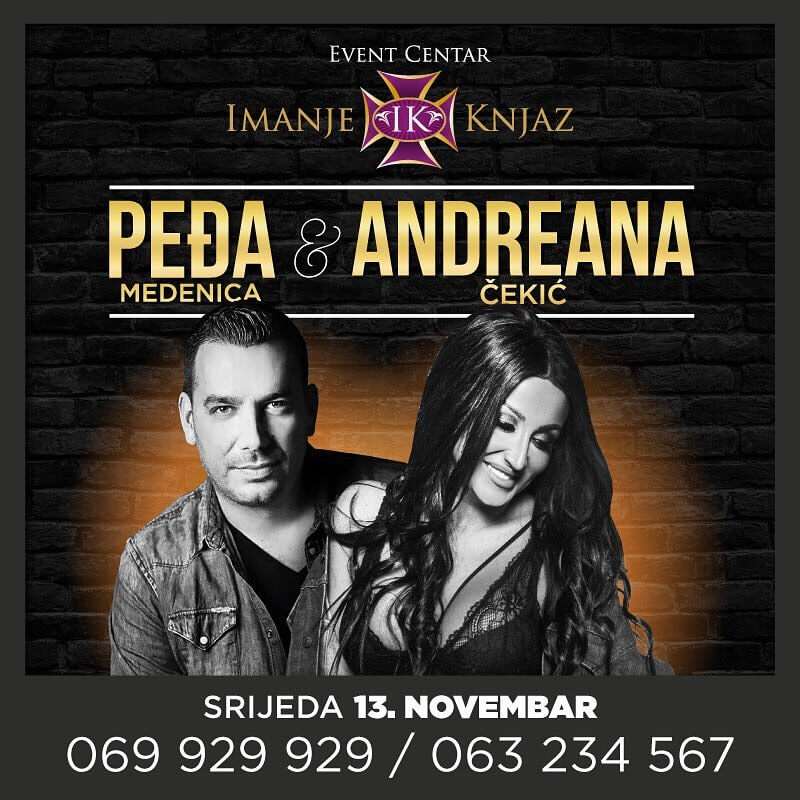 Pedja Medenica&Andreana Čekić concert at Imanje Knjaz
Special evening at "Imanje Knjaz"! ? On Wednesday 13th of November we will attend concert of Pedja Medenica and Andreana Cekic in the event center. Book your table timely by calling these numbers +382 69 929 929 and +382 63 234 567.
Ticket price is 15 EUR.
For complete offer of the restaurant Imanje Knjaz follow the link below