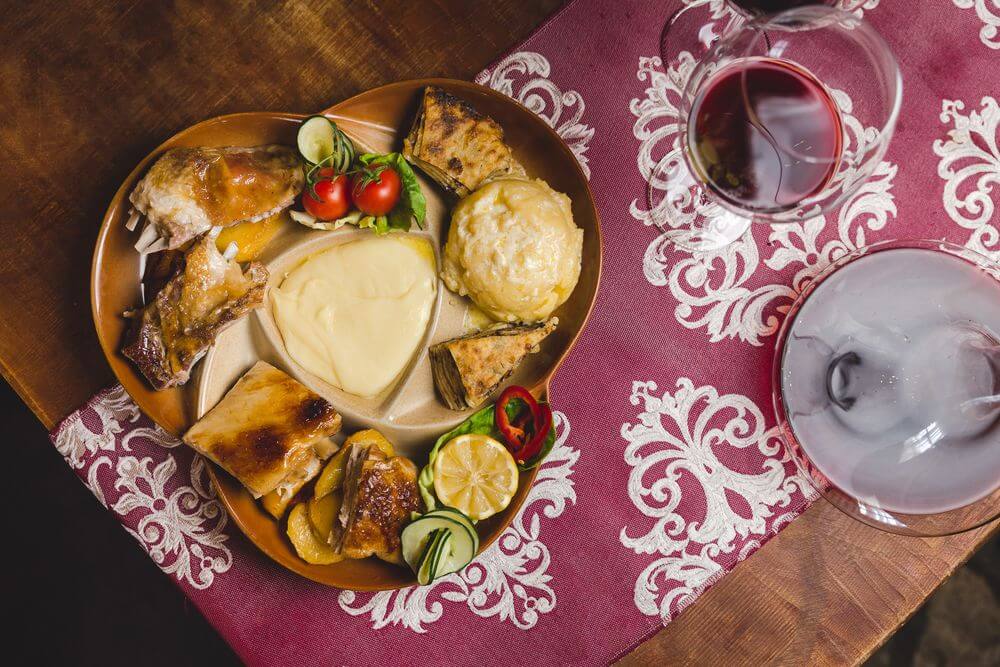 Plate for 2 person at restaurant TROJA
We suggest to try House specialty for 2 person at National restaurant TROJA in Podgorica. The serving is composed of: lamb and veal baked in traditional manner, kacamak and cicvara (national dishes), pie and baked potato.
But, if you are up to something else, take a look at their menu on the link below and choose for yourself.