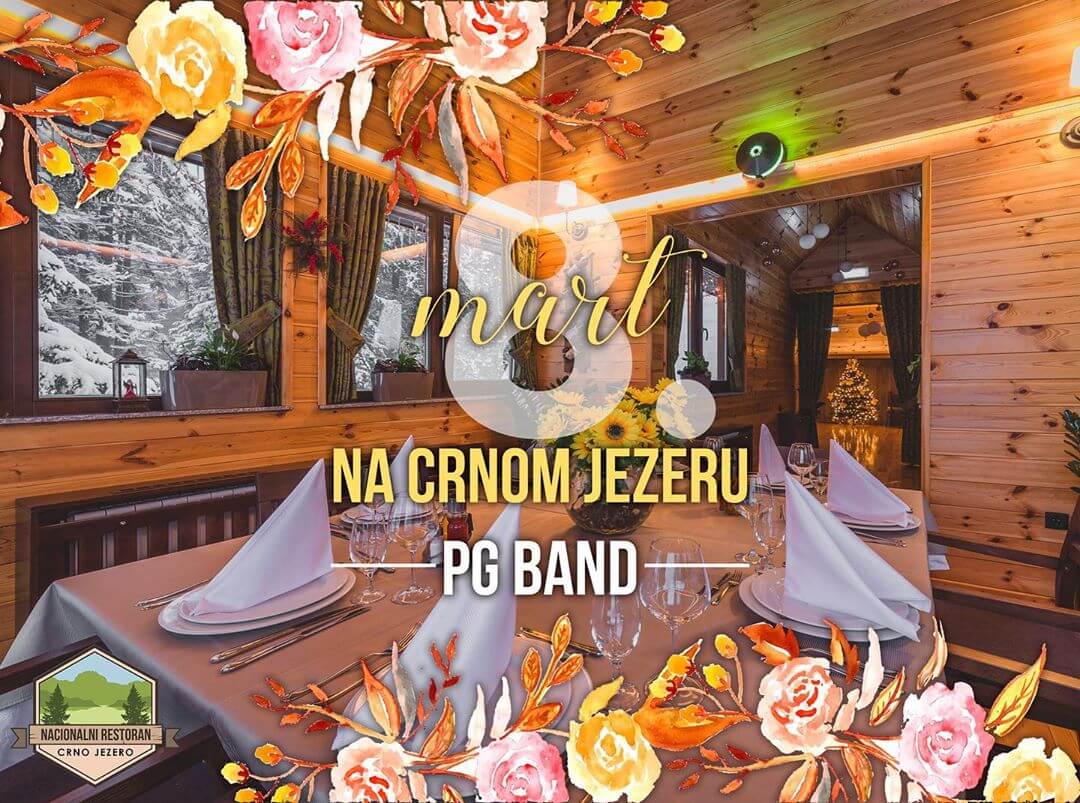 Woman's Day at restaurant Crno Jezero
International woman's day 08th of March is always a special and romantic event! Therefore it is desirable that you spend it the right way, in beautiful environment of restaurant Crno Jezero in Zabljak! For fantastic atmosphere, on 07th of March, we are hosting PG BAND that will perform live music.
We wait for you to celebrate together and have an amazing experience. Welcome!
For complete presentation and ONLINE reservations follow the link below
https://foodbook.me/en/profile/nacionalni-restoran-crno-jezero