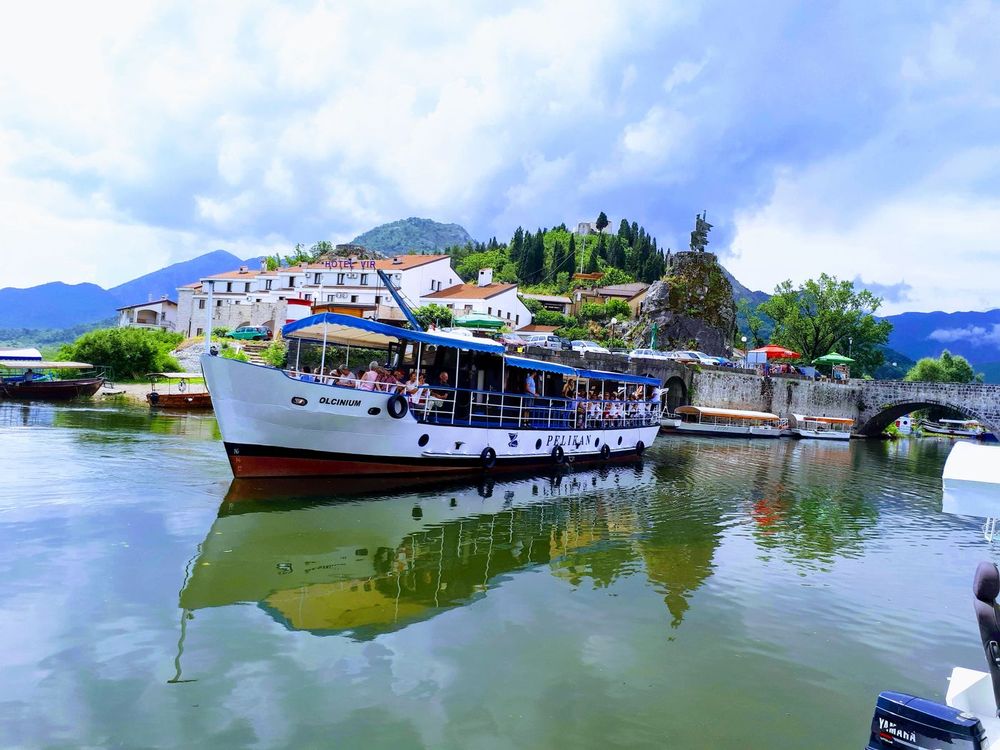 Lake Skadar Cruising - Boat tours from Virpazar
If you are a nature lover anxious to enjoy superb Skadar lake landscapes, the Pelikan will take you to a natural gallery where you will experience magnificent lake sceneries, islets, coves, fjords, rare birds, fish and water lilies.
Information at: +382 69 291 215 ili email: [email protected]
If you are at the same time eager to become better acquainted with the cultural and historical heritage of the area, here you have a chance to explore history, undertaking a tour of ancient sites on Lake Skadar. While you drift across the lake, forts and monasteries pass before your eyes one after the other: Grmožur, Starčevo, Lesendro, Žabljak Crnojevića and many other buildings or their remains. You will wish to take a closer look and learn something about the buildings and the people who made them and dwelt in them.
The Pelikan owns a small fleet of vessels of various capacities. If there is only one person in the world for you, a romantic two-person boat is a perfect choice for you. If you have been blessed with more than two friends, a ten-person boat will satisfy your needs. For larger research, business or tourist groups, we offer boats for 30 and 100 passengers. All boats are tied up at Vir Wharf, which is just a hundred meters from the Pelikan.
SKADAR LAKE BOAT TOURS
Breath taking KARUC tour

Vir canal – Karuc – Lunch – Lesendro – Vir canal
Tour duration: 4h

Rijeka Crnojevica tour (River Crnojevica)

Vir canal – Lesendro – River Crnojevica – Lipovik – Lunch Rijeka Crnojevica – Vir canal
Total duration: 5h
Romantic tour for 2 "Sun Down" with snacks and bottle of wine

Vir canal – middle of the Skadar Lake – Vir canal
Total duration: 1h.
Other boat tours on Skadar Lake:

- Murici double adventure (5h)
- Wild Moraca river (3h)
- Fauna tour (1h)
- St. Nicolas panoramic tour (3h)
- Islands and Murici tour (5h)
- Lipovik tour (5h)
- River Moraca tour (2h)

Choose the boat cruise by your measure and call us. :) Your Hotel-restaurant PELIKAN!
Contact: +382 69 291 215 and email:[email protected]