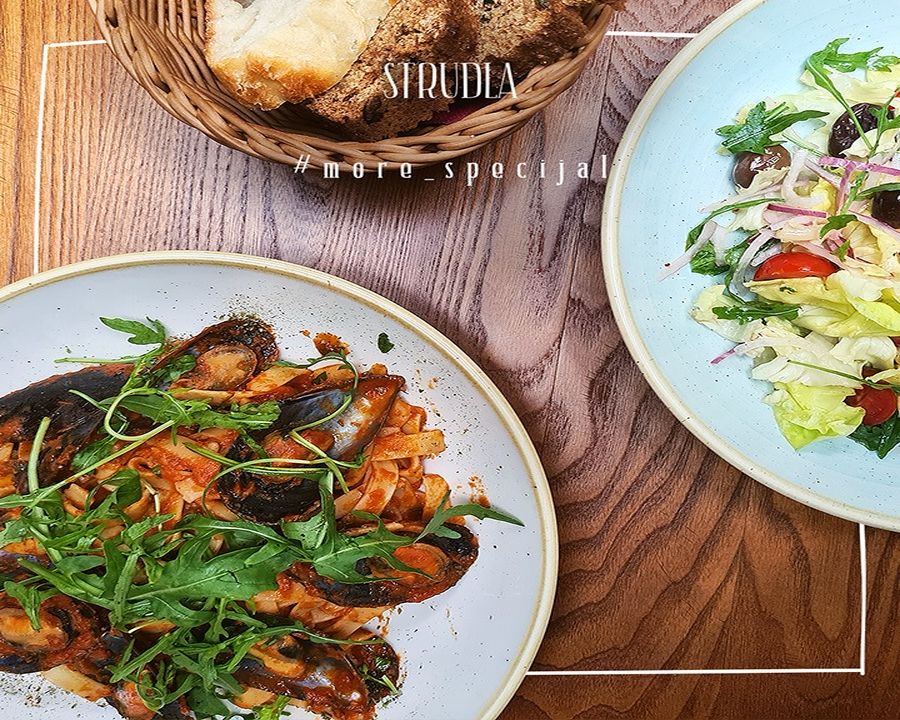 Great discounts at Strudla Culture Club!
Nothing better from visiting seaside during week! The second nothing better is our SEA SPECIAL (5,60 Eur):
- appetizer: Bokeska salad (olives, rucola, cherry, cucumber, marinade)
- Main course: Bokeska pasta (spaghetti with mussels, red or white sauce and homemade bread)
We also recommend:
Meat special (5,60 Eur):
- appetizer: Vegetables tagliatta (tomato, cucumber, pumpkin seeds, homemade pesto)
- main course: Strudla chicken (breaded chicken steak with aromatic potato and homemade bread)
Vegetarian special (5,60 Eur):
- appetizer: Warm caprese salad (grilled eggplant and zucchini with homemade pesto sauce)
- main course: Homemade goulash with mushrooms and homemade bread
Discounts are valid each day from 13h-19h!
Orders at 067 034 555.
❤️ free delivery for orders over 20 Eur or in the center of the city;
? delivery cost 2 Eur for order up to 20 Eur;
? for takeaway 16% discount on all orders;
? you can also order drinks with food.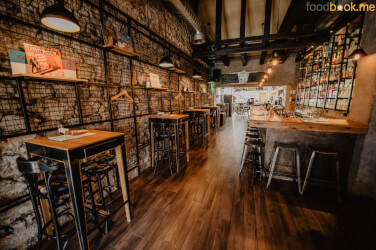 Podgorica ● Bokeska 16

Cuisine ● International cuisine, Vegan cuisine, Vegetarian cuisine