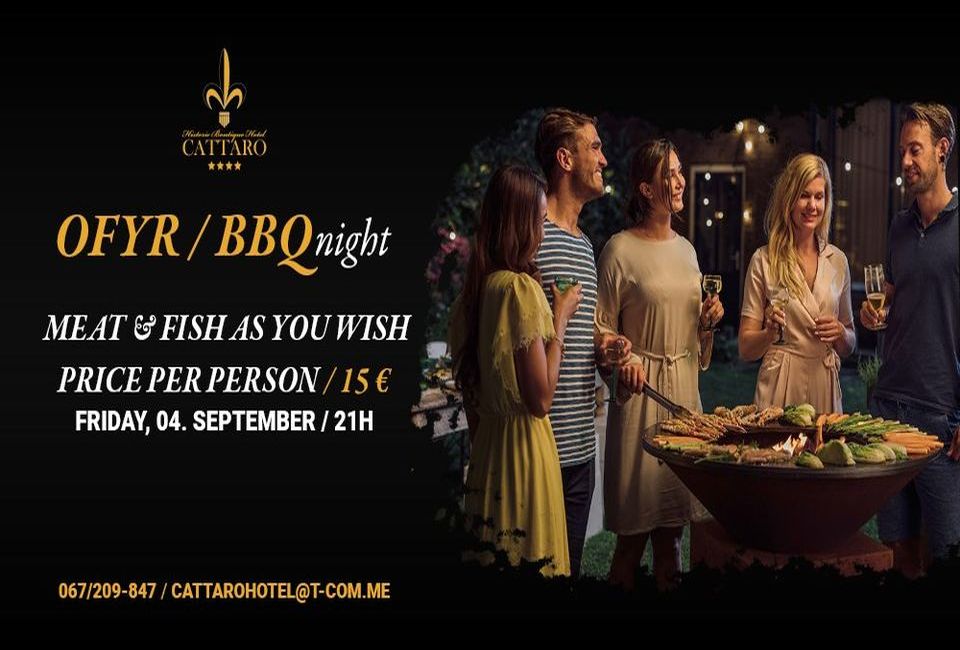 BBQ NIGHT at Hotel Cattaro!
Another great event at the terrace of Hotel-restaurant Cattaro is appointed for Friday 04th September at 21h. Our team of chefs will present the art of preparing the meals on barbeque: on the menu we will have numerous fish and meat specialties.
Price per person is 15 Eur! Book your table timely!
Email: [email protected]
Mob. +382 67 209 847

Welcome!