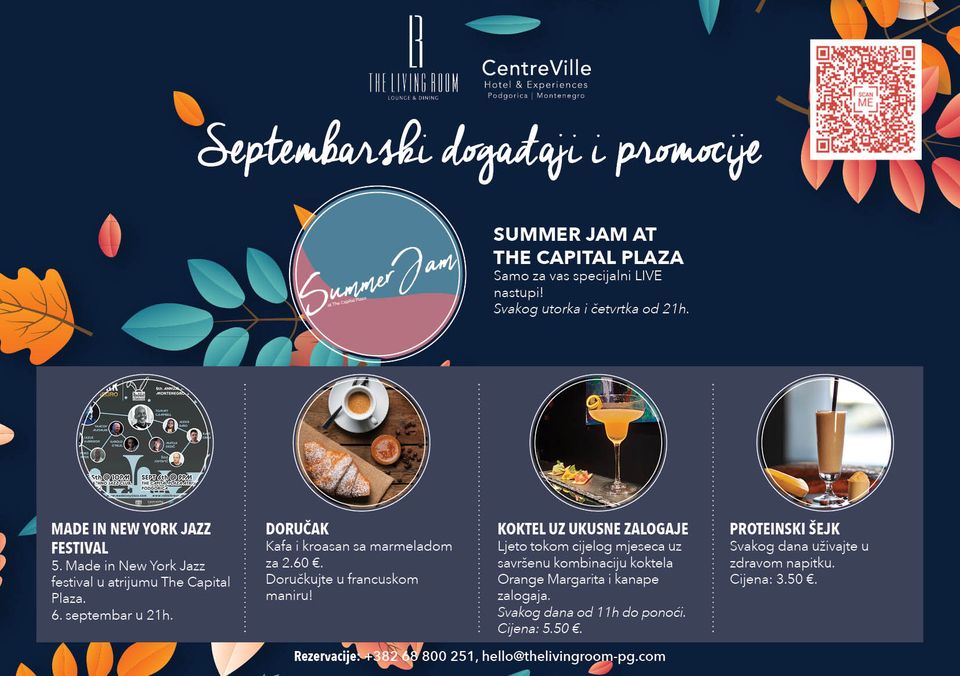 September events at The Living Room lounge and dining!
Even this season at The Living Room lounge they have tried do make this summer amazing for you! During this month also you can expect many promotions and events we will enjoy together.
- Summer Jam festival: each Tuesday and Thursday from 21h live music shows for you at the atrium of Capital Plaza
- Protein shake: we care about your health! Enjoy every day this healthy and delicious drink by price of 3,50 Eur
- Made in Newyork Jazz festival: 5th festival of this type will be held on 6th of September at the atrium of Capital Plaza business complex
- Cocktail promotion with appetizers: perfect mix of cocktail Orange Margarita and canape bites by special price of 5,50 Eur. Discount is valid each day from 11h - 24h.
Welcome!

Podgorica ● Cetinjska no.7, The Capital Plaza

Cuisine ● Italian cuisine, Mediterranean cuisine, Vegetarian cuisine