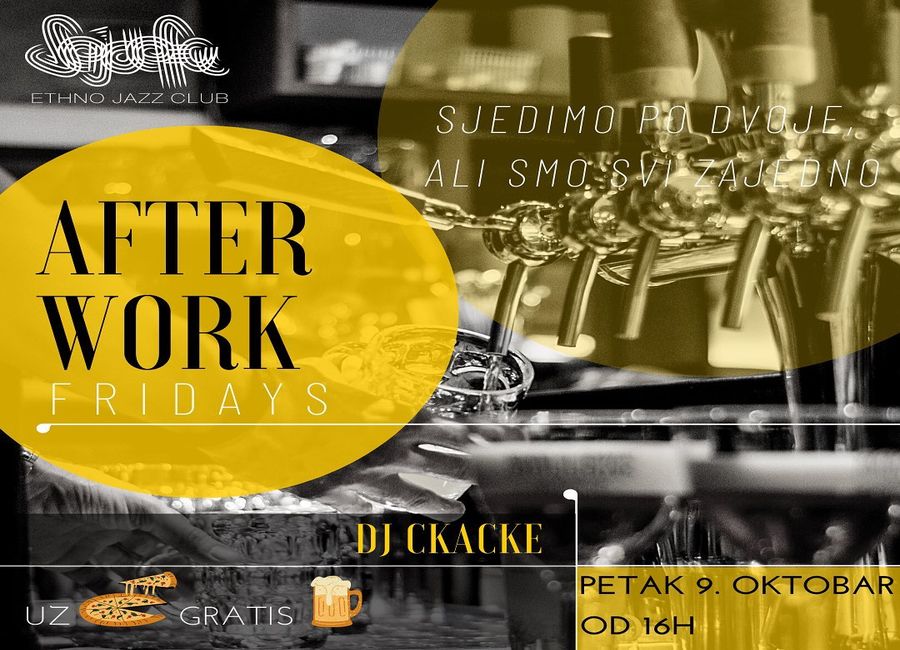 After Work Friday at Ethno Jazz club Sejdefa!
It was not an easy year this 2020 and, how it looks, we are waiting for some tough fall. But, at Sejdefa jazz club they have prepared something to hang out and relax - Friday after work party from 16h! :)
Also, with every ordered pizza you get free Beer!
See you on Friday!