Our suggestion for today from restaurant 100 Manira
For most people, Tuesday is often the hardest working day of the week .... That is why we decided to refresh ourselves in the popular restaurant 100 Manira in Podgorica for lunch.
We ordered aromatic chicken on grilled gnocchi. The ideal combination of meat and the famous Italian dish is perfect on occasions when you need a renewal of energy for the rest of the day. Juicy chicken on soft gnocchi in sauce with real homemade bread that we used to eat as children in our villages will be extremely pleasing to you.
An absolute recommendation for lunch because of the taste, price and way of serving. Bon Appetite!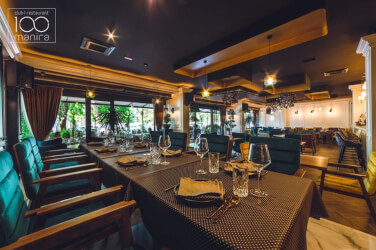 Podgorica ● Vaka Djurovica, City stadium

Cuisine ● International cuisine, Mediterranean cuisine