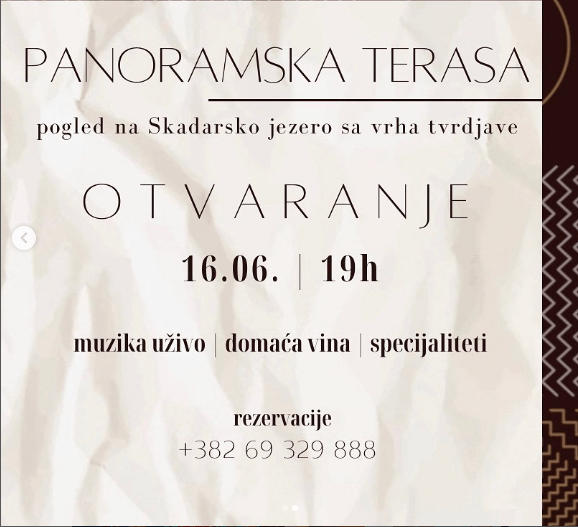 Panoramic terrace opening at fortress BESAC Virpazar!
GRAND OPENING
- Panoramic terrace at the BESAC fortress

The view of Skadar Lake from the top of the fortress, wine, music, traditional specialties, is all that awaits us on Thursday, June 16. at 19h!
Join us at the opening of the Pelican panoramic terrace in Besac!
📲 + 382 69 329 888
IrVirpazar, Montenegro

Bar ● Virpazar Montenegro

Cuisine ● International cuisine, National cuisine