Who are we?
FoodBooK.Me consists of a team of young , creative and energetic people who ,with fresh strength and professional approach, want to be true leaders of small and medium business in Montenegro. Our every day work intertwines with commitment and desire for new knowledge, trends and improvement since that is only manner in which we can offer the best service quality for our clients. Pillars of our long-term development are: liaibility, business and personal integrity, accuracy, thoroughness and precision.

MISSION
Quality promotion and presentation of diverse restaurants offer in Montenegro along with provision of continuous business support to the owners and visitors through marketing potential of the platform FoodBooK.Me.

VISION
To become the best Online service in a country for all of those who are in search for exquisite gastronomic pleasure and experience as well being active participant in a constant enrichment and innovating of restaurants' offer.

DEVELOPMENT
Business expansion is foreseen in Croatia and Albania with focus on Adriatic coastal area, through our three-years development plan.
WHAT WE DO?
Through our simple and atractive design followed by high-standard of materials being published on our website we want to offer exceptional user's experience for all of our visitors. If you are looking for a place for family lunch, exclusive business dinner, romantic date or simple morning coffee FoodBooK.Me is the shortest road for achieving goals!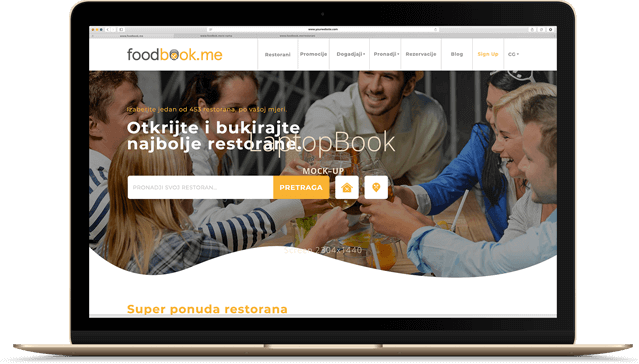 FOR USERS
Explore the base with over 800 restaurants from the entire Montenegro, search through more than 150 filters which we enabled for you. Use plenty of recommendations, promotions and actions being daily published and updated. Enjoy in new meals of your favourite restaurant and on a Blog page you can read many interesting articles related to nutritition, meals preparation, old national receipts, organization of festivities and events...You can share your impressions with thousands of other visitors by leaving your comment on restaurant profile and we will prepare for you interesting surprises.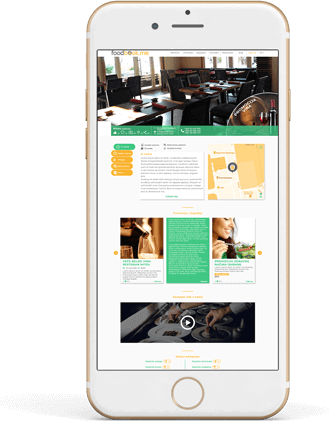 FOR RESTAURANTS
Concept of a platform www.foodbook.me is based on idea and desire to provide the opportunity for restaurants' owners for the most quality presentation of their internet offer as well as adequate business support through contemporary digital marketing tools which we will be able to use through website potentials. Through constant, year-round cooperation and communication we want to directly contribute to recognition of your Brand and achievement of even better business results.