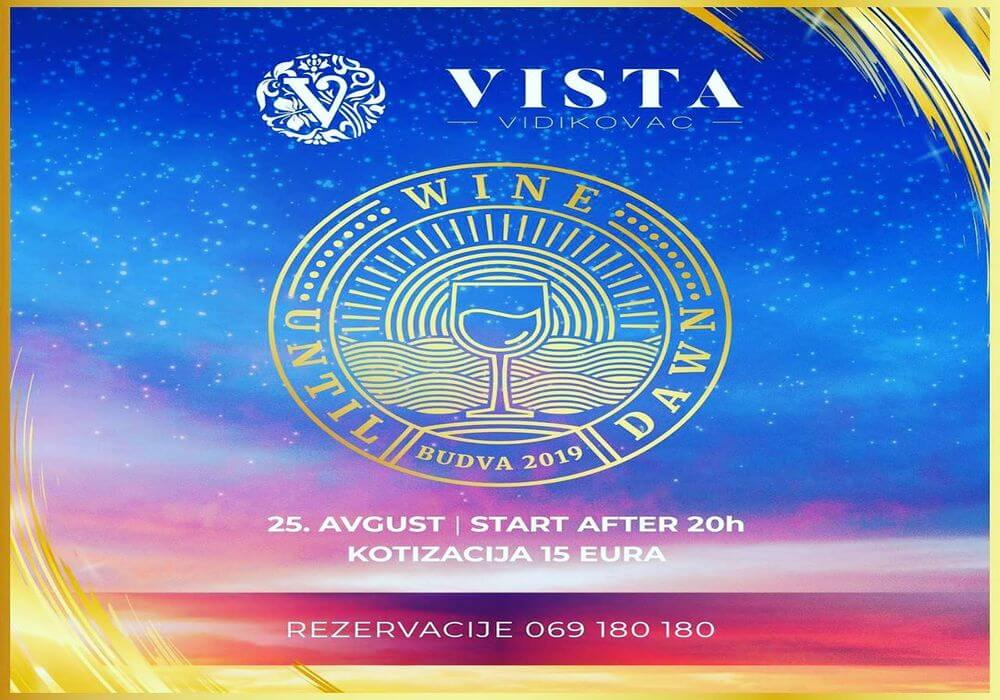 25.08.2019 :: Wine until Dawn - event at Vista Vidikovac
With great proud we invite you for the First edition of "Wine until Dawn" ceremony that will be held on Sunday, 25th of August, starting from 20h. The host will be restaurant Vista Vidikovac in Budva! First latenight and wine event in Montenegro has exhibition and selling character and is designed as unique place of gathering the wine enthusiasts, hospitality business owners and best wine producers from Montenegro and region. ??
Schedule of Wine until dawn event follows:
Sunday, 25.08.
⏰ 20:00h - 20:45h Workshop for persons employed in hospitality
⏰ 20:45h - 21:00h Gala opening of the event
⏰ 21:00h - 21:30h Rose wine food pairing
⏰ 22:00h - 22:30h White wine food pairing
⏰ 23:00h - 23:30h Red wine food pairing
⏰ 24:00h 'till Dawn - Wine Party✨
Reservations on +382 69 180 180.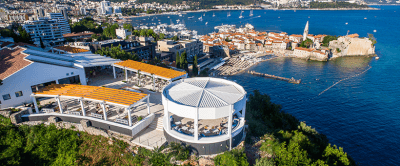 Budva ● Jadranski put nn

Cuisine ● International cuisine, Mediterranean cuisine, National cuisine