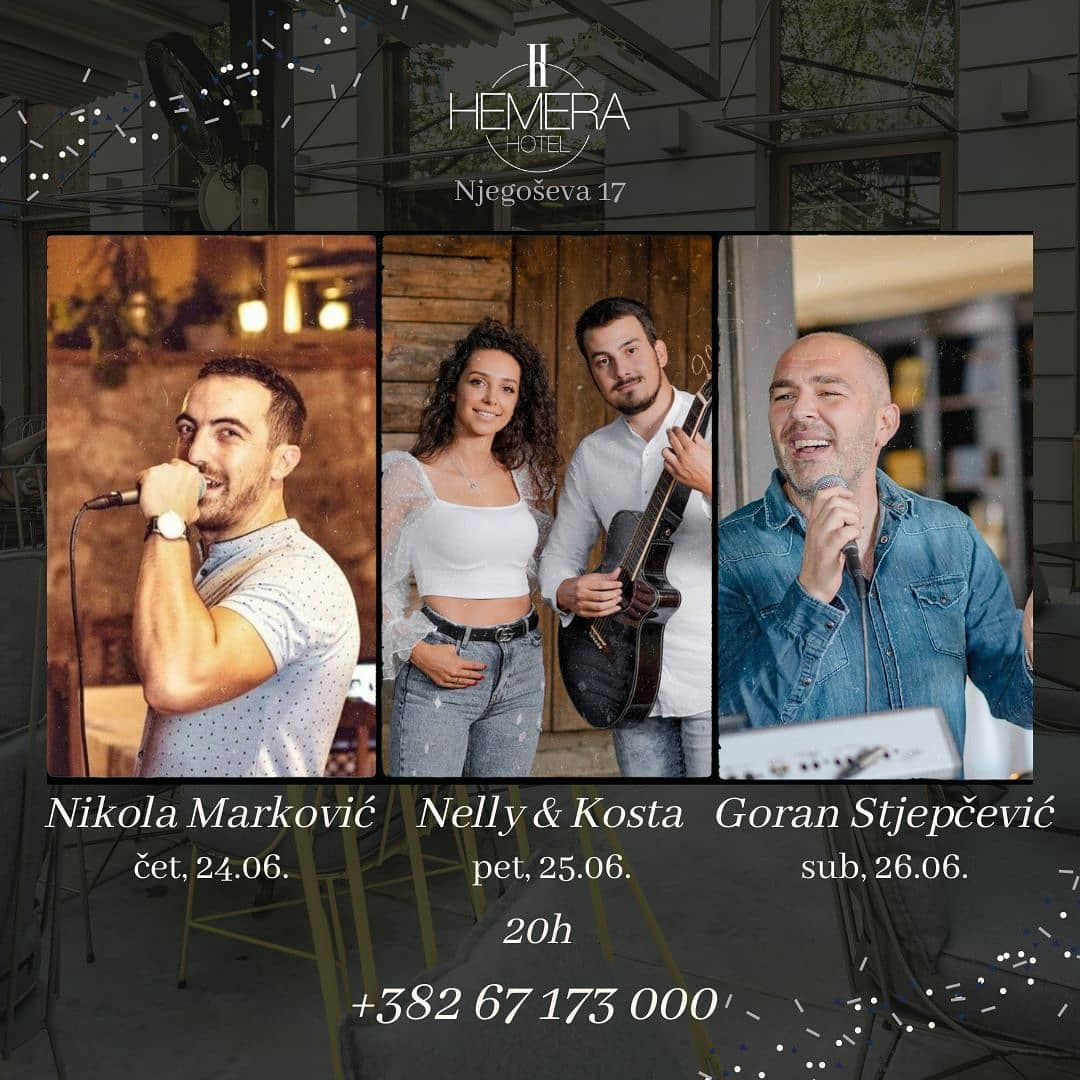 27.06.2021 :: Live music this week at the garden of hotel Hemera!
For this week we have prepared fantastic musical nights at the garden of Hotel-restaurant Hemera! See you in Njegoseva street. Bookings at +382 67 173 000 or ONLINE via link below!
- Thursday 24th June Nikola Markovic
- Friday 25th June Nelly and Kosta
- Saturday 26th June Goran Stjepcevic
Welcome!