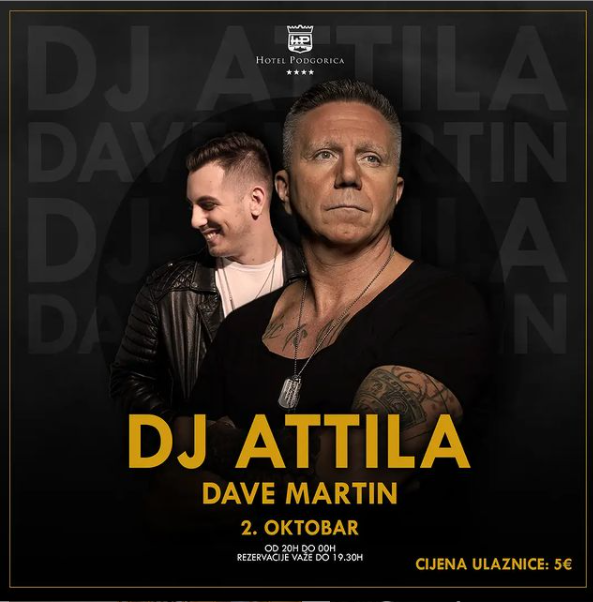 02.09.2021 :: Famous DJ duo in Hotel Podgorica!
Hotel Podgorica, the place of the best memories! ?
•
On October 2nd Saturday, don't miss the guest appearances of world-famous producers and DJs!
⭐ Dj Attila Bárány comes to us and his support, star Dave Martin, who composes songs for the maestro David Geta. ⭐
•
Ticket price: 5 €
Reservations and ticket sales: From Monday, September 20 at the Hotel Podgorica.
•
Don't miss the fantastic duo, directly from the world parties, here in Podgorica. ?

Podgorica ● Svetlane Kane Radovic 1

Cuisine ● International cuisine, Japanese cuisine