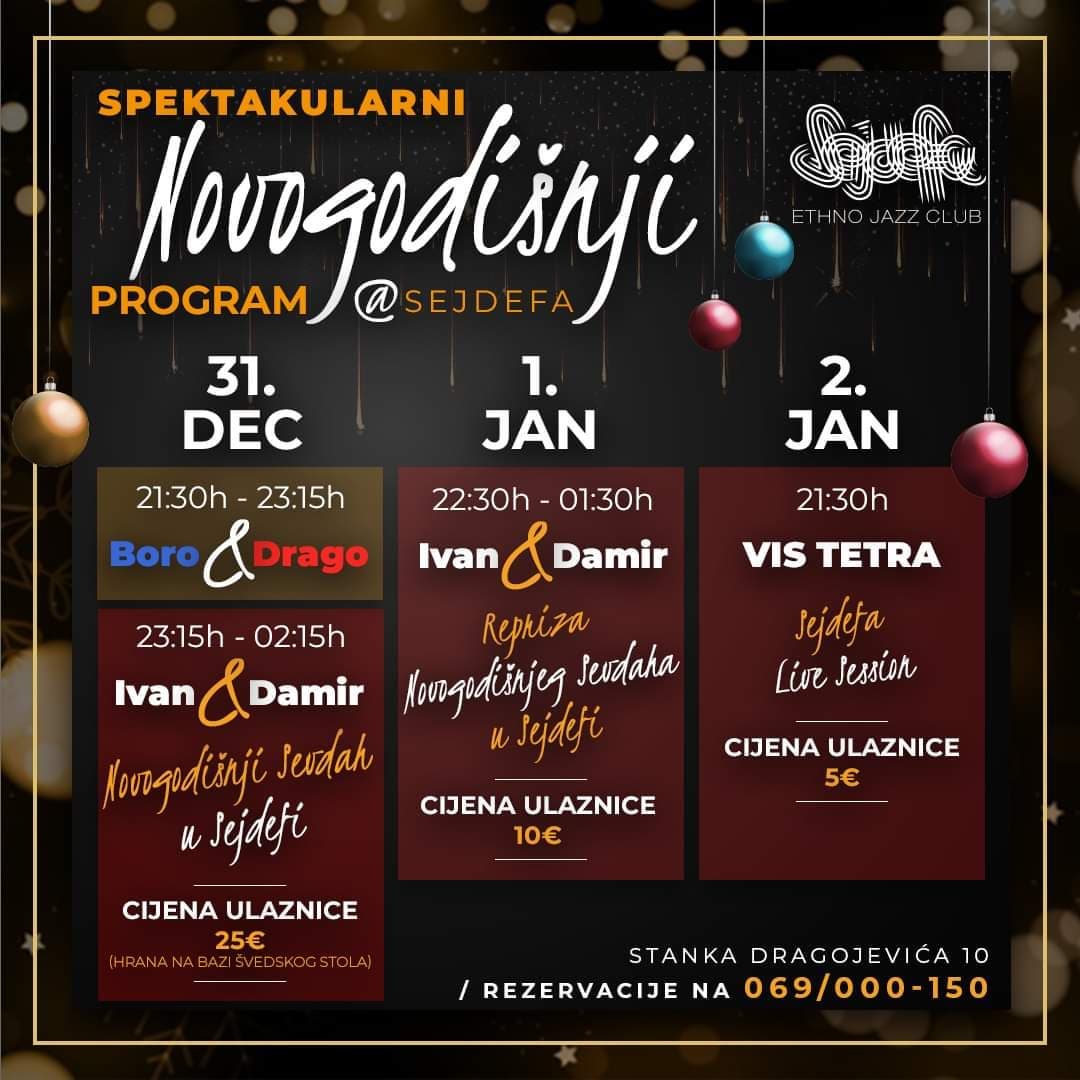 02.01.2022 :: New Year 2022 at Sejdefa Ethno Jazz club in Podgorica!
HOLIDAYS EUPHORIA IN SEJDEFA ETHNO JAZZ CLUB in Podgorica can begin! 🎄🎷🎵
We have prepared a spectacular music program for you, all you have to do is book and grab your favorite place on time, as well as bring the best company with you.
🎉 We invite you to salute the old year together with the best live music and local cuisine, and welcome the new year 2022!
31.12. from 21:30 to 23:15 - Boro and Drago and after that celebration and enjoyment with Ivan and Damir (ticket price 25 Eur and food is based on a swedish table)
01.01. from 22:30 Ivan and Damir (ticket price 10 Eur)
02.01. VIS TETRA from 9:30 pm (ticket 5 Eur)
☎ Reservations are REQUIRED on 069 / 000-150