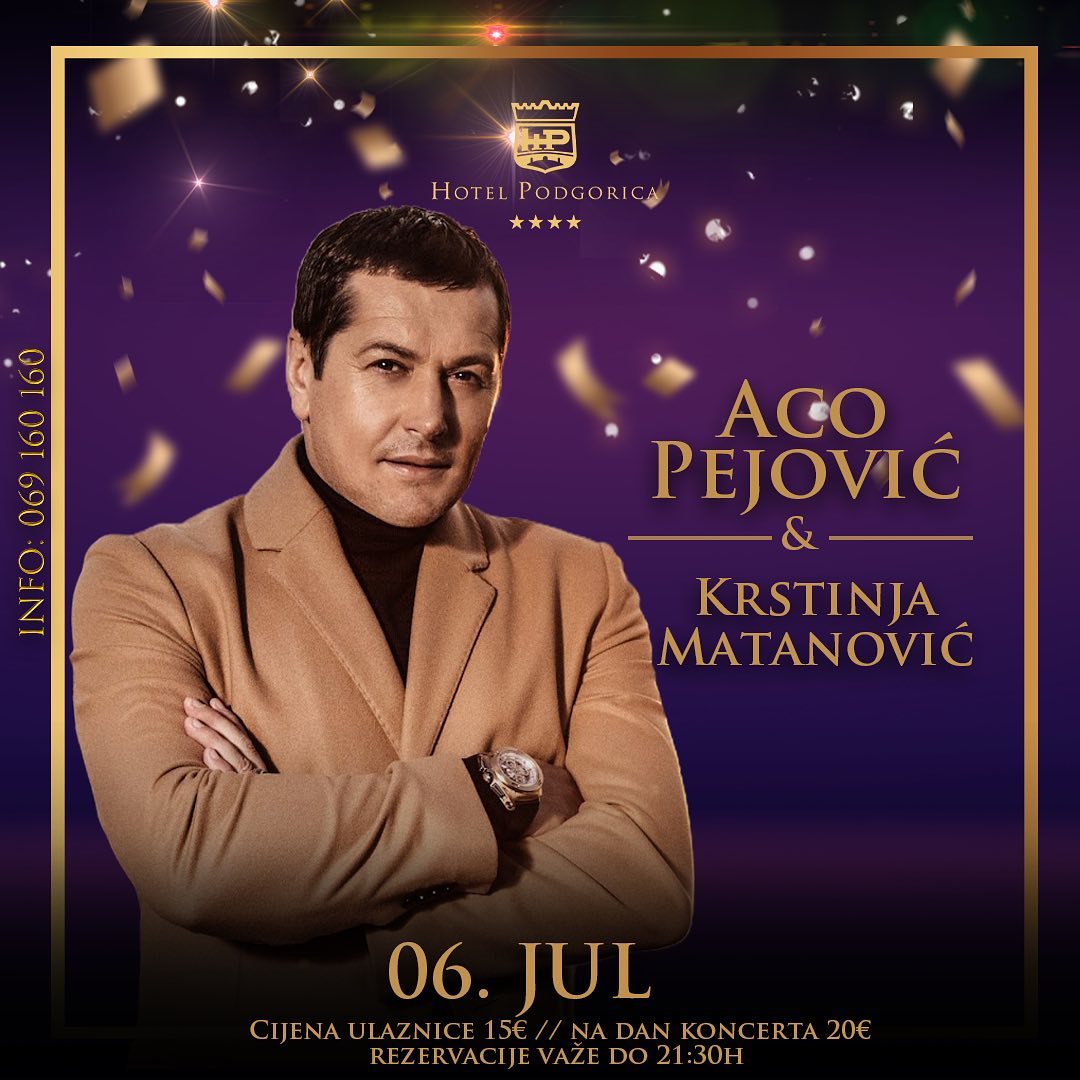 06.07.2022 ::
Aco Pejović and Krstinja Matanović, JULY 6, Hotel Podgorica 🎯
A performance that does not require a special announcement, because it in itself hints at a FUN to remember! 🥰
It is certainly not a waste to prepare your most beautiful outfit, the best mood and a full battery on your phone in time, because this will definitely be a night for memories.
"Reservations are made from Tuesday (June 28, 2022) in person at the Hotel Podgorica."

Ticket: 15 Eur, on the day of the event 20 Eur
Info:
📲 +382 69 160 160

Podgorica ● Svetlane Kane Radovic 1

Cuisine ● International cuisine, Japanese cuisine