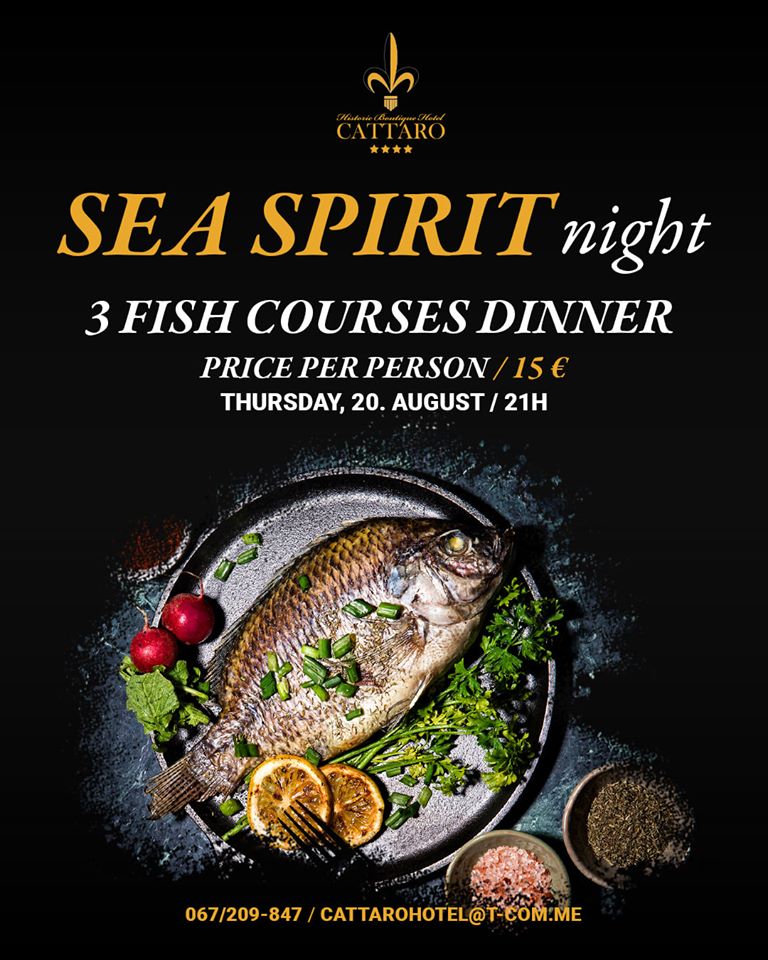 FISH NIGHT at Hotel CATTARO - Thursday!
A time has arrived for new exclusive events! On Thursday 20th August we are hosting FISH NIGHT at the beautiful terrace of the Hotel-restaurant CATTARO - 3 course fish dinner with paired side dishes by the price of 15 EUR per person. You will truly enjoy this place.
Information and reservation at email: [email protected] or Mob: +382 67 209 847
Welcome!