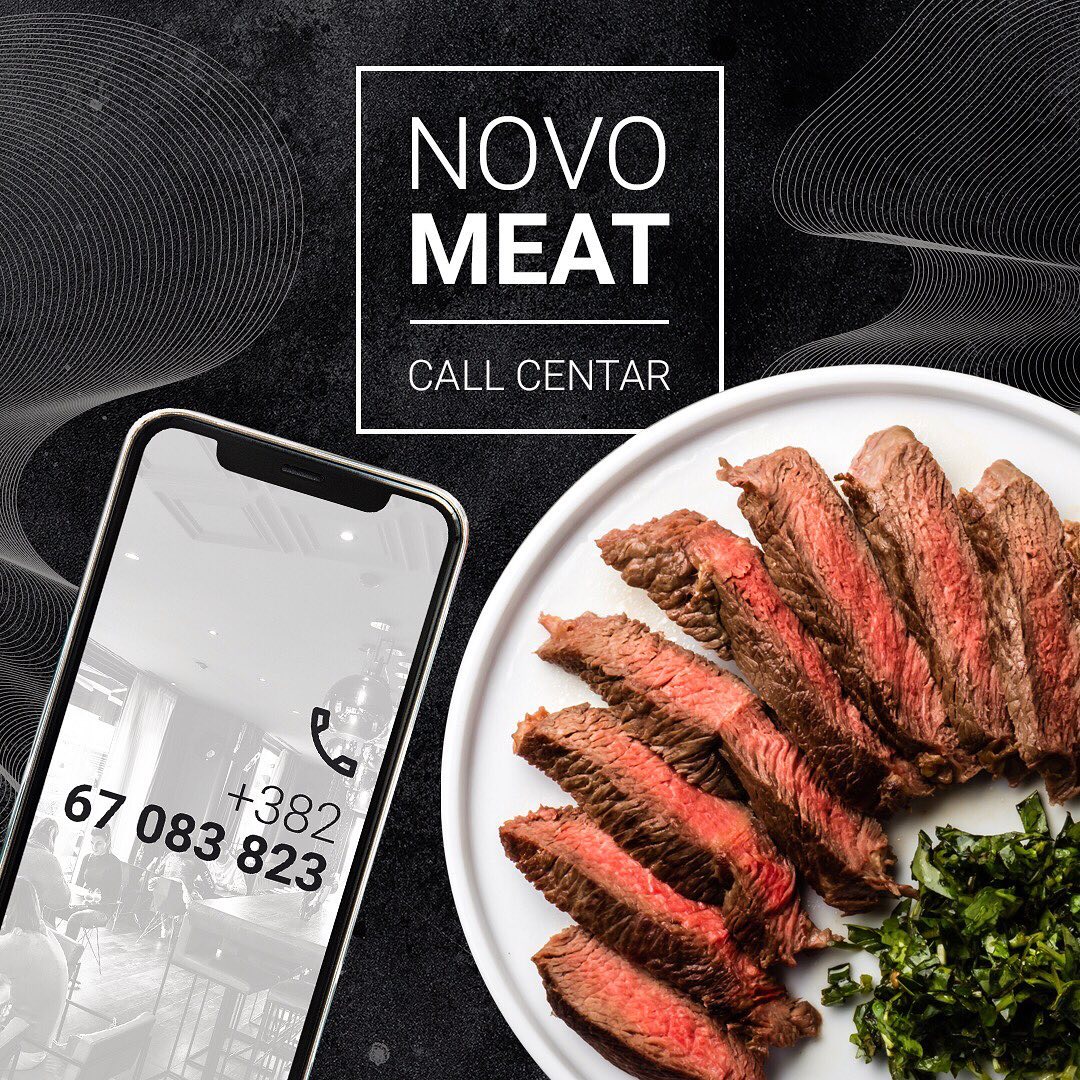 New at steakhouse restaurant MEAT - food delivery!
You wish to order a steak but you are not sure whether is by your taste? We present to you a new call center that will help you order food fast, easy and directly from the menu of restaurant MEAT, with our advice and information!
Call now at +382 67 083 823 and enjoy your favorite food!
Bon appetit!