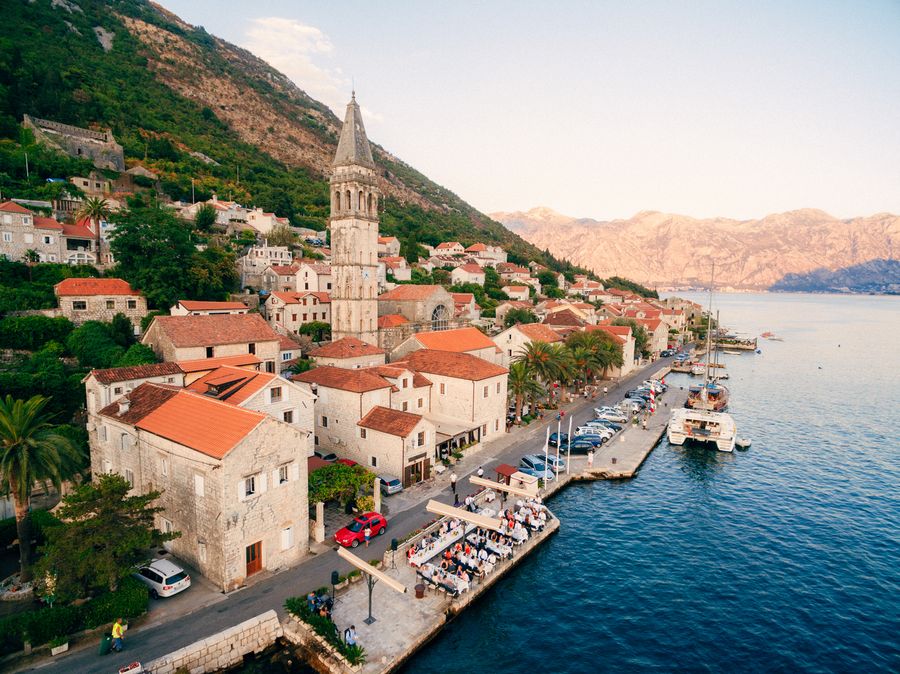 New Year package at Hotel restaurant Conte in Perast
In the year of unprecedented health, social and economic uncertainties, when the atmosphere of panic and fear has become everyday, we all need, at least for a moment, a break of silence, peace and tranquility.
Celebrate the New Year 2021 in the relaxing ambiance of the old captain's town of Perast, enjoying the premium culinary delicacies of the Conte restaurant, getting to know the world of wine from authentic regional grape varieties and refreshing spirit and thoughts in a unique harmony of baroque architecture and magical nature.
We offer you 3 promotional packages:
1. 3 days (2 nights) at a price of 99 EUR night per person
2. 4 days (3 nights) at a price of 149 EUR night per person
3. 5 days (4 nights) at a price of 199 EUR night per person
Each of the options include:
- Welcome drink
- Overnight at Hotel Conte with a rich and delicious breakfast
- 4-course dinners on the terrace by the sea or the authentically decorated Boka restaurant hall (choice between meat, fish and vegan menu)
- Easy cruising the Boka bay
- One tasting per day of your choice:
1. Tasting of fresh Mali Ston oysters on ice and grill with a comparison of Italian and regional sparkling wines
2. Tasting of white wines from authentic regional varieties (bagrina, grk, zelenac, vugava) with a traditional Boka snack (fritura, sardine carpaccio, saura fish)
3. Tasting of red wines from authentic regional varieties (teran, plavac mali, kratošija, blatina) with premium cheeses and meat delicacies
4. Tasting of blue fish broth with polenta, with rosé wines (prokupac, plavac mali, blatina, vranac)
The offer is valid from December 31 to January 4, 2021. Parking is included in the price. For children up to 3 years it is free, for children from 4-12 years it is charged 10 Eur per child or day. For all additional questions call 067 257 387 or 032 373 687.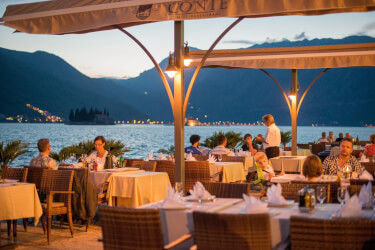 Kotor ● Marka Martinovica shore, Perast

Cuisine ● Mediterranean cuisine, National cuisine