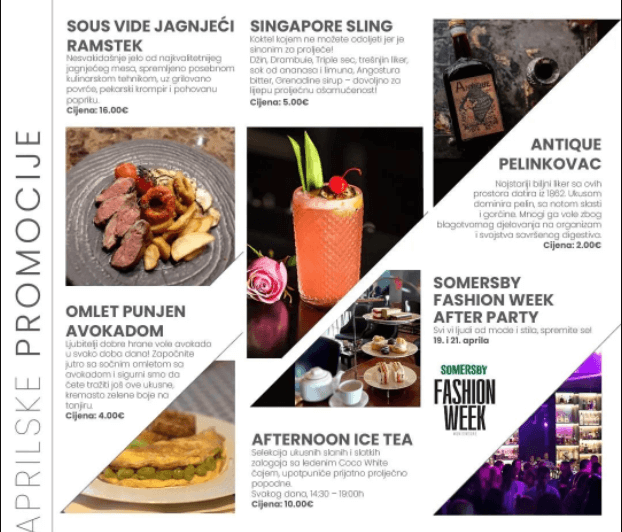 April promotions at The Living Room lounge!
The long-awaited spring has finally arrived and with it the April promotions! Unusual dishes and drinks that will feed and refresh your soul, the inevitable great time, are waiting for you in your favorite living room.
1. Sous Vide lamb rump steak - an unusual dish made of the highest quality lamb meat prepared with a special culinary technique, with grilled vegetables, baked potatoes and fried peppers.
The promotion lasts every day and the price is 16.00 Eur!
2. Omelette stuffed with avocado - lovers of good food love avocados at any time of the day! Start your morning the right way!
The promotion is valid every day and the price is 4.00 EUR!
3. Singapore Sling - a cocktail that is synonymous with spring! Gin, drambule, triple sec, cherry liqueur, pineapple juice, angostura bitter, grenadine syrup ... enough for a real spring dizziness.
Every day at a price of 5.00 Eur!
4. Afternoon ICE TEA - a selection of delicious salty and sweet snacks with iced Coco white tea.
Every day from 14:30 to 19:00.
5. Antique Pelinkovac - the oldest herbal liqueur from this area dates from 1962. The taste is dominated by wormwood, with a note of sweetness and bitterness, perfect for the digestive tract.
Every day at a price of 2.00 Eur!
Welcome to The Living Room in Podgorica!

Podgorica ● Cetinjska no.7, The Capital Plaza

Cuisine ● Italian cuisine, Mediterranean cuisine, Vegetarian cuisine