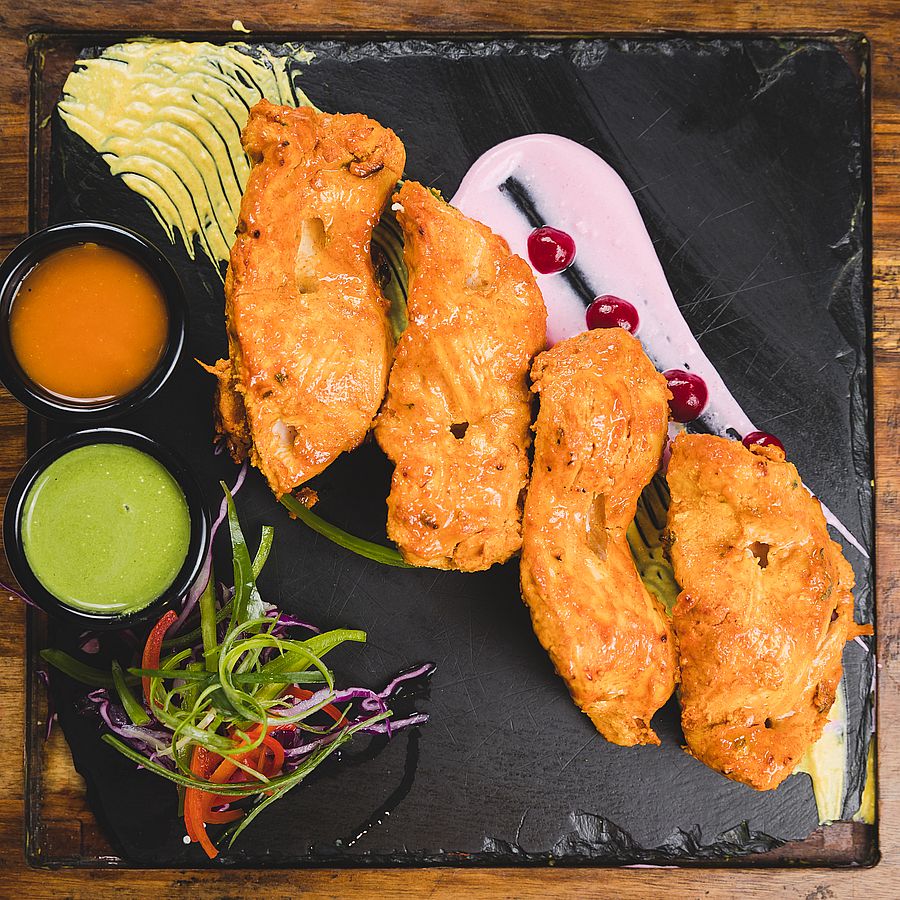 Juicy chicken from the Indian restaurant MASALA ART!
In addition to an exceptional fine dining experience in an Indian restaurant in Podgorica, you can also order their exceptional specialties through our new delivery service and enjoy the food from the picture in the home version.
Pictured: Bhatti Ka Murgh Tikka - juicy boneless chicken subtly marinated in homemade yogurt and melange spice.
Link for menu and ONLINE ORDERING 👉 https://dostava.foodbook.me/en/store/Indijska-hrana-Masala-Art/1225684