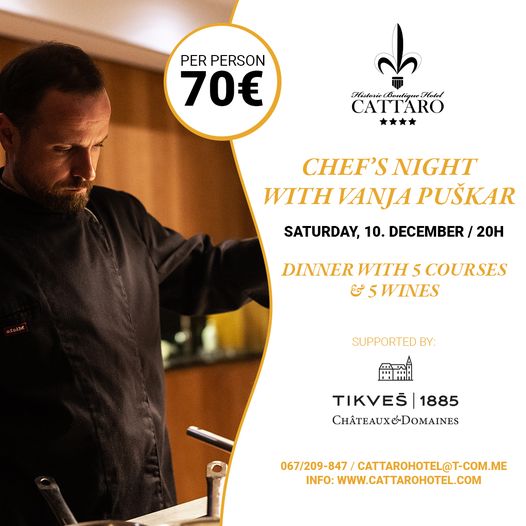 Chef's Night at hotel Cattaro with Vanja Puskar
Vanja Puškar, the creator of The Balkan Cuisine concept, is coming to the Chef's night on December 10 at the Cattaro Hotel.
We have paired Vanja's delicacies with the wines of the Tikveš winery, so that the atmosphere will be complete. See you in Cattaro!!!
Price: 70 Eur per person
Date: Saturday, 10th December
Mobile: +382 67 209 847
Email: [email protected]