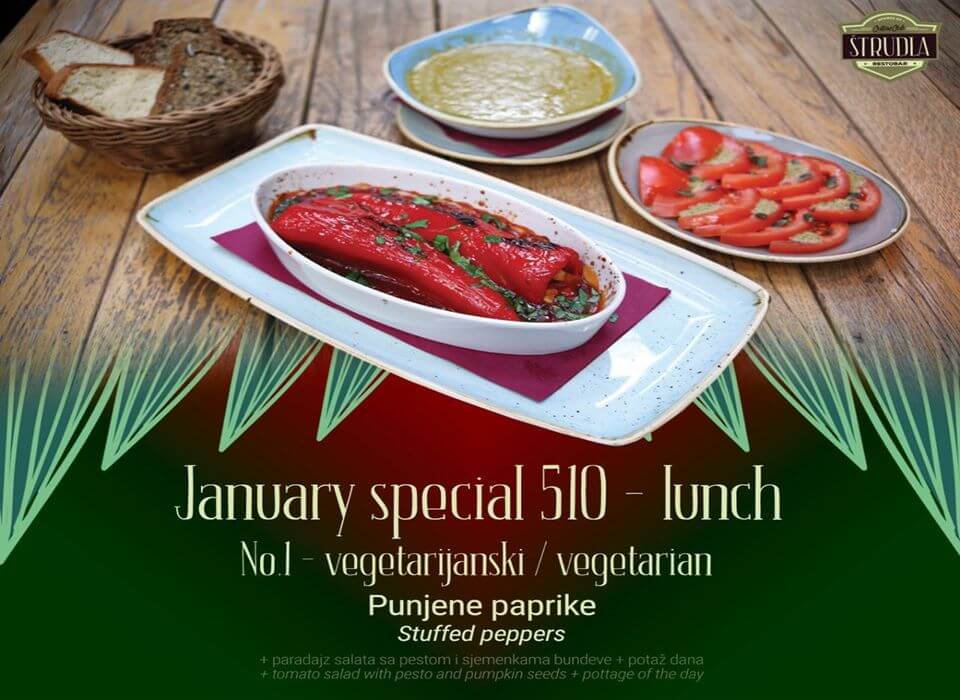 January discount at Strudla - vegetarian lunch
Each month at Strudla Culture Club they prepare special meal offers by discount prices! Until the end of January enjoy special offer - vegetarian lunch for 5,10 Eur.
On the menu we have: stuffed peppers, tomato salad with pesto and pumpkin seeds + pottage of the day.
For complete offer and other promotions at Strudla follow the link below
https://foodbook.me/en/profile/strudla-culture-club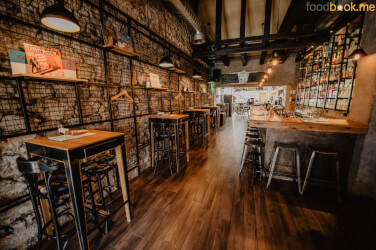 Podgorica ● Bokeska 16

Cuisine ● International cuisine, Vegan cuisine, Vegetarian cuisine