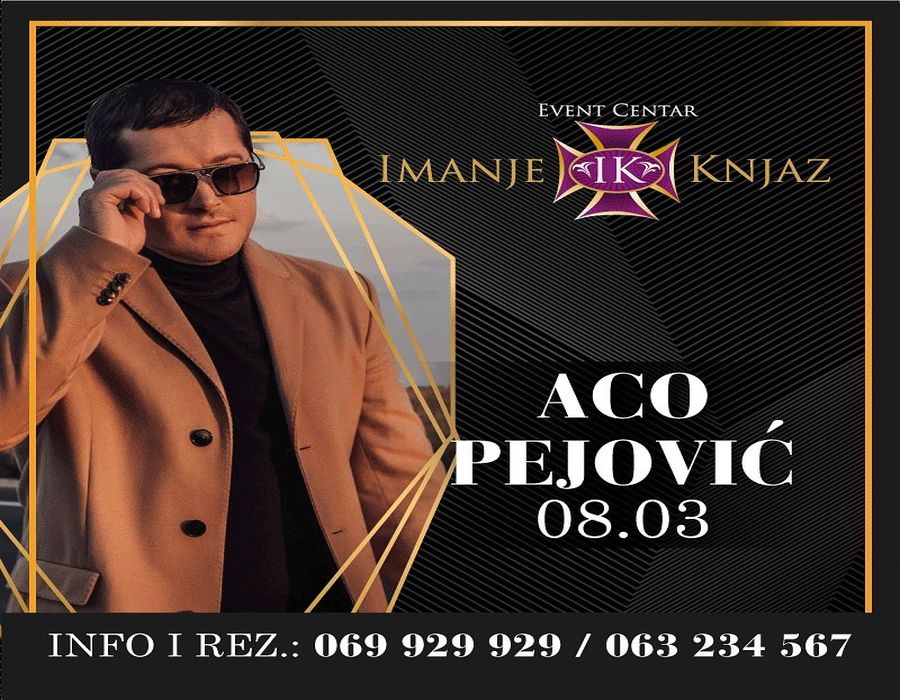 Aco Pejovic for Women's Day at Imanje Knjaz (2020)
(SOLD OUT for 08th march)Special show for all our dear ladies in the sign of 08th March - International Women's Day! We have prepared performance of regional star Aco Pejovic who will appear in the event center of restaurant Imanje Knjaz! Information and table bookings at +382 69 929 929 or +382 63 234 567!
NOTICE: BECAUSE HUGE INTEREST THE CONCERT OF ACO PEJOVIC WILL BE ALSO HELD ON 09TH OF MARCH!
For complete offer, events schedule and Online reservations follow the link below